Get Rid of Ground-In Dirt Through Deep Carpet Stain Removal Service
Carpets soil over time and sooner or later, you will need some serious deep carpet stain removal service. Poorly maintained carpets not only ruin your home's aesthetic value but also leave it vulnerable to contaminants. And these contaminants may put your family's health at risk.
Vacuum cleaners only work on the surface. Dust may be an easy dirt to handle but the problem gets more complicated when dust mites already made their way through it. Some carpet stains can be solved by using a homemade carpet cleaning service.
However, this may not suffice once a problem begins to become more serious. Both the residential and commercial setting often share the same predicaments. This is why a professional deep carpet cleaning service is what you need.
A#1 Emergency Services specializes in deep clean carpet cleaning. We provide reliable deep carpet cleaning to commercial and residential clients. Our expert team deals with a wide variety of carpet-related complaints and makes sure they are handled appropriately.
Deep Carpet Stain Removal Service
Stains, dust, and bacteria can cause inconvenience at home or in the workplace. These are common problems that home and business owners have to face with carpet flooring. You can, of course, attempt to solve it on your own but DIY (do it yourself) methods may send you back to the drawing board if not done properly.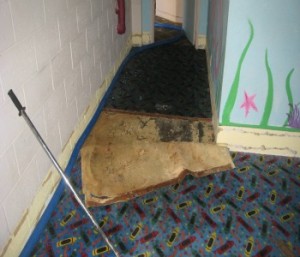 One way to make your carpet last longer and look its best without spending more than your planned budget is to call a professional team for deep carpet cleaning service. A#1 Emergency Service has been in the business for many years servicing all cities in Orange County. Our long years in the industry has exposed us to a wide range of carpet problems, from the simplest to the most complex deep carpet stain removal or repair.
A Master in Deep Carpet Cleaning
A#1 Emergency Service is the master not only in damage repair but also in carpet cleaning. We are dedicated to serving our clients with the highest degree of expertise. Clients who always factor in quality and price will find A#1 to be the best choice, as we deliver remarkable results while offering competitive prices.
Expert Carpet Cleaners
A#1 Emergency Service's team of expert carpet cleaners uses advanced carpet cleaning equipment. Our staff performs thorough deep carpet cleaning from start to finish and leaves no trace of contamination.
Carpets are made of various fiber structures, which is a major feature that needs extra care. For this, A#1's team applies health-friendly stain removing chemicals that won't damage your carpet. If you want extra protection that lasts longer, just let us know and we will recommend a suitable solution.
Customer Satisfaction Guaranteed
We put our customer on top at all times. A#1 Emergency Service guarantees 100% customer satisfaction and help them from start until completion. A#1 Emergency Service also works closely with all commercial and homeowners insurance companies. We handle the paperwork for an added ease.
Seeing your carpets looking just like new is possible. Give A#1 Emergency Service a call to get a quote and know more about its deep carpet cleaning service. The company is open 24/7 to assist you. In case of emergency, give us call and we will be at your location within an hour.
At reasonable rates, you can reap the benefits of deep carpet stain removal service provided by A#1 Emergency Service.