Professional Carpet Cleaning Services
Tidying up the rug may sound easy but hiring a carpet cleaning company is still the best way to go. This proves an ideal approach for people who are hard pressed to even perform a few minutes of vacuuming. Even the vacuum does not guarantee thorough sanitation.
When you want your carpet 100% cleaned from deep down to the surface, a professional carpet cleaning company like A#1 Emergency Service can help you. Our company is one of the leading damage repair companies in Orange County servicing all cities. Leaving your home to our trustworthy experts will definitely bring beyond satisfactory results.
Why Hire A Professional Carpet Cleaning Company?
Practical households prefer to call a professional carpet cleaning company than waste time and money on DIY schemes. With professional carpet cleaning, the work is precise, fast, and less costly.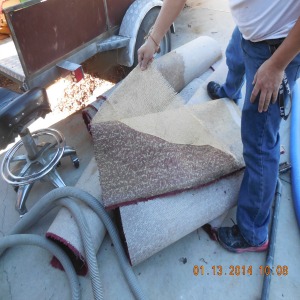 A#1 Emergency Service has a lineup of expert carpet cleaners who have seen a vast variety carpet issues. Our trained men use experience and skills to eradicate stubborn carpet issues and restores it to its brand-new condition.
The Type of Fibers Matter in Carpet Cleaning
American homes use any of the four basic types of carpet fibers today. They are nylon, olefin, polyester, and triexta polyester. Other less common types include wool, cotton, and acrylic. Each of these has its individual characteristics and involve specific carpet cleaning instructions.
Some carpet fibers can be sensitive to certain chemicals that others are not. If you are not familiar with how these fibers and chemicals work, you might be compromising the integrity of your carpet.
Our company's trained carpet cleaning crew mind the kind of rug you walk on. We inspect your carpet's make thoroughly to determine the kind of treatment it needs. A#1 Emergency Service's professional carpet cleaners make sure to use only the appropriate chemicals to protect the fibers. We also secure the area before the procedures to keep occupants aways from harm.
A#1 Emergency Service Helps with Common Carpet Issues
Some people are more concerned about price while others would pay more for quality work. Fortunately, A#1 Emergency Service gives clients the most favorable terms and apply state-of-the-art carpet cleaning solutions.  Our A#1 Emergency Service team will help you solve even the smallest issues and give your carpet a fresh new look. We will help clean and fix various carpet problems, including:
Dented carpets
Rippled surfaces
Shedding/fluffing
Trimming
Matting
Stains
Mold
Infestation
Pile reversal
Color fading
Draught marking
Filtration soiling
A#1 Emergency Service boasts of a wide range of other services as well, including water damage repair, fire and smoke damage repair, air duct cleaning, plumbing services, and construction services.
Professional Carpet Cleaning
A#1 Emergency Service has 24/7 emergency response hotline open to both residential and commercial clients in all cities in Orange County. In case of emergency, we can be at your home or location within one hour.  Our company work closely with all commercial and homeowners insurance companies so you can trust that we will assist you all the way.
Call us for fill out the request more info form to get a quote. Paying for professional carpet cleaning company service not a waste of money. In fact, it will save you a lot. It is also important to call a reliable carpet cleaning company to make sure you get value for your money.