Get The Best Local Restoration Services
Fire restoration and smoke damage restoration go hand in hand. In cases of fire, your home or office suffers from the ugly residues of the tragedy. Smoke, for example, does not always live up to its ethereal reputation. In fact, it can cause hidden damages recognizable through offensive odors.
It seeps through even the remotest areas of your home during and after the fire leaving the structure weak and prone to collapse. The water used to subdue the fire causes as much damage. Before it completely ruins your property, call A#1 Emergency service as soon as possible for Orange County's best water damage restoration company.
Why Choose Our Professional Service?
Our company specializes in restoration and repair. We are servicing commercial and residential clients in all cities in Orange County. A#1's restoration experts promise to get everything back in order and leave your place clean and damage-free.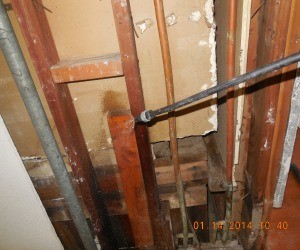 Give us a call and we will be at your place at once. Our restoration crew will perform a thorough inspection and identify the damaged areas. We will let you know the best solutions and keep you abreast of all the procedures. Give us your go signal and our men will jump right into action.
Reasonable prices are not the only thing we can offer our clients. Our work is exceptional because of the following:
Expertise
In repairing fire damage, A#1 Emergency Service's team of professional damage repair experts displays unparalleled skills. These well-trained men have the experience and knowledge that will help you get everything back in order.
Tools and Equipment
Our secret lies not only in its expert team but also its advanced tools and equipment. Our fire damage restoration professionals use heavy-duty machines featuring the latest technology. These tools help get fire damage cleanup and repairs done faster and more efficiently.
Time
We value your time as much as you do. We know what urgency and timeliness mean. Trust that the company's professional damage control team will be there when you need them.
Call For Free Quote on Smoke Damage Restoration
Our hotline is open 24/7. In the case of emergency, we will go to your location and be there within an hour. Call for fill out the request more info form for a free quote and a courteous staff will assist you at once. A team of experts will come to your home for fire restoration smoke cleanup.
Aside from fire and smoke damage restoration, we offer a wide range of restoration services in all cities in Orange County including:
Water damage repair
Air duct cleaning
Mold remediation
Construction services
A#1 Emergency Service also works closely with all commercial and homeowners insurance companies, helping you with paperwork. We are minutes away from San Clemente, Dana Point, and Capistrano Beach. Whether you need water damage repair or smoke removal services, we are the company to call.