The Best Water Damage Repair Company in Orange County
Water damage caused by flood or broken plumbing is something that you should leave to water damage restoration professionals. Cleaning up can be stressful especially if your time is limited. Prolonging the issue would put your property in jeopardy causing bigger inconvenience and expense in the end.
Home and business owners have no way of preventing such disaster but you can control the damage. A#1 Emergency Service will answer your emergency call and get to work immediately. We will come to your location and initiate the repair as soon as we have all the details that we need. If there are further damages that require attention, such as a sewer repair, we would try our best to give you the advice you need to solve the issue, whether that is instructing you to get in touch with a local service that specializes in sewer repair or getting in touch with our plumbing service to deal with any repairs that are required inside your home. Furthermore, it is important to see where the damage has come from in your house. A common cause of water damage is roofing damage and in this case, it would be a good idea to get a roofing contractor as well as contacting us for the water restoration process.
Restore Your Property with Our Emergency Service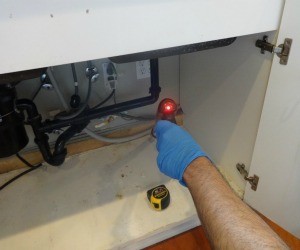 After a tragic storm for plumbing failure, calling our reliable company is the next best step. With our professional local service, you have a higher chance of retrieving all your valuables and protect your property from destruction. Here is a list of the benefits of hiring us.
Our methods help prevent bad odor.
Carpet cleaning is part of the repair process
Prevents mold formation
Home repair helps secure a healthy household and workplace
Keeps the environment safe from possible injuries or accidents
Restores your home or office to its original state
We apply fixes that can make your place more durable
Why Choose Us?
We are Orange County's preferred water damage repair company for many years now. The quality of our work and overall service will speak for us.
We employ a team of trained professionals
Our company is open 24/7, 365 days of the year to give you speedy and top-notch damage repair solutions
We use advanced equipment to help us do our job better.
We also work with all commercial and homeowners insurance companies to assist you with the necessary paperwork for your claims.
Expert Repair and More
Aside from the cost-effective repair service that we offer, we are also available for a wide range of restoration and repair jobs, such as:
Carpet cleaning
Fire damage service
Smoke damage repair
Mold remediation
Air duct cleaning
Construction services
Plumbing service
If you are in need of water damage repair service, call us for fill out the request more info form to get a quote. Our 24/7 emergency response hotline is open to all residential and commercial clients in Orange County and are minutes away from San Clemente, Dana Point, and San Juan Capistrano. In the case of an emergency, we can be at your location within one hour. Learn all the details about our services with the help of our courteous staff.