24/7 Emergency Response and Residential Carpet Cleaning Services by A#1
Finding a good carpet cleaner is tricky. For example, the company that offers the Best Carpet Cleaning in Knoxville might not be available in Orange County so you have to spend time looking for a different one. A number of local companies offer residential carpet cleaning services. Each has its own style and approach. The prices of residential carpet cleaning differ too depending on location. If you are in Orange County looking for the perfect home carpet cleaning company, A#1 Emergency Service is always available at your disposal.
A#1 Emergency Service has everything a client could wish for in a residential carpet cleaning company. Our 24/7 response team, for one, is on stand-by for clients needing urgent help. As a leading name in residential carpet cleaning industry, we use high-end carpet cleaning equipment. Our trained staff strictly abides by the rules of chemical usage to prevent damage on your carpet. Our company also offers competitive residential carpet cleaning prices.
Is Residential Carpet Cleaning Service a Necessity?
There quite a few reasons why many homeowners find residential carpet cleaning services an important inclusion in the family budget:
You have limited capacity to clean your carpeted flooring
Your household is too busy even on weekends
You experience carpet issues that are beyond your comprehension
Your carpet needs serious cleaning methods that only professionals can do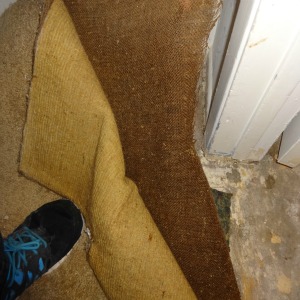 Dirt and stains ruin your carpet's appearance but dust and bacteria could put your family's health at risk. Heavy dust accumulation can attract dust mites, which may cause skin allergies.
Your family's health should be a top priority. When the carpet becomes a problem, calling home carpet cleaning companies is paramount.
Carpet cleanup does not only include vacuuming if dirt build up gets serious and threatening. A complete and thorough home carpet cleaning services done by professionals is the best solution to protect your home.
A#1 Emergency Service's professional home carpet cleaners are trained to handle all sorts of carpet fibers. Rest assured that our staff will remove ground-in dirt while keeping your carpet unspoiled. Home carpet cleaning companies use advanced cleaning system to make sure you get the best results.
Why Choose A#1 Emergency Service?
Our long years of service helped us develop efficient carpet cleaning methods. The experiences we have in home carpet cleaning familiarized us with a wide range of carpet issues. We use this to enhance our procedures.
We also constantly update our equipment, tools, and cleaning styles. Our professional home carpet cleaners use high-end materials to help us do our job better.
A#1 Emergency Service services all cities in Orange County. We cater to both residential and commercial clients that need affordable professional carpet cleaning services. We also offer a list of damage repair services, such as:
Water/flood damage repair
Plumbing repair
Fire and smoke damage repair
Mold removal and remediation service
Air duct cleaning
Construction services
Call us today, let us know your problems and we will take care of the rest, even the paperwork. Our company works closely with all commercial and homeowners insurance companies providing you ease in processing.
You can reach A#1 Emergency Service through its 24/7 emergency response hotline. Call for fill out the request more info form to get a quote. Whether you need a routine residential carpet cleaning or major damage repair, A#1 will come to your rescue.