Not only do we stop the damage, we put everything back together.
At A#1 Emergency Service, we provide a full-range of residential and commercial construction services, and we take complete ownership of each and every job we do. All construction work is performed by our subsidiary A#1 Insurance Repair Specialist.
We always invest in safety materials too so that our sites are not a risk to anyone.
Our technicians are experienced in many areas of construction services and operate in Orange County, California. 
Residential and Commercial Construction Services we provide
Kitchens
Bathrooms
Roofing
Windows and doors
Cabinets
Countertops
Garages & conversions
2nd story additions
Roofing and skylights
Siding Fences and other outdoor decking
Patios
Home offices
Drywall
Stonework
Framing
Demolition
Plumbing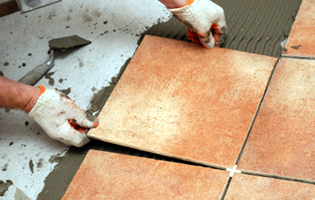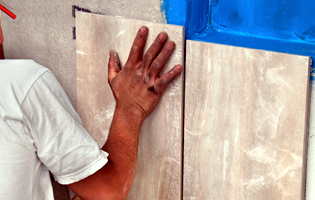 Our Construction services also include:
Drywall, Texture, & Paint – Whether it is one wall or the whole room, simply changing the texture and color can change the overall feel and warmth of a living space. Our experts are well equipped with various facets of the work, working around Orange County.
Interior Upgrades & Add-Ons – Outgrowing your existing home can become a problem. Simple design changes or room additions can achieve the added space you and your family may require.
Finish Carpentry & Moldings – Adding custom moldings such as baseboards, door casings, and crown moulding to any room in your home can create a new and enhanced appearance.
Custom Kitchens & Cabinetry – We take the time to utilize all aspects of your new kitchen. All things are taken into the design process including the need for efficient work space, increased storage, ease of movement, and most of all comfort. Your kitchen should be warm and inviting, and easier for you to create in. construction.
Custom Bath Remodeling – We work diligently to use every inch in the space provided in creating your custom bathroom. Small or large, every bathroom remodel uses only the highest quality material and designs that compliment your way of life.
Granite Countertops – Granite countertops can bring a new look to any kitchen. Granite and natural stone counter tops and back splashes are proven to add durability and value to your home. Custom designs and colors allow for a palette of options to complete the appearance you are looking to find.
Cabinet Refacing & Refurnishing – Refacing and/or refinishing your existing kitchen can bring the new glow you are looking for, even on a budget. Working with you on your choices of real woods, manufactured veneers, and specialty finishes; we can achieve that large remodel appearance, without the large remodel price.
Tile & Marble Showers – Natural stone, porcelains, and customs create a new look to any shower enclosure, be it for a change of pace after choosing to buy frameless shower doors or a more classic enclosed design for the shower. Tile & Stone Floors – Travertine, stones, and porcelain tiles can add character and design to every room in your home. Colors and textures can complement any room, from your kitchen to your bathrooms.
Hardwood Floors – Updating old floor coverings to hardwood adds warmth and durability, value, ease of care and cleaning. Hardwood comes in many styles, colors, and textures to complement any room in your home.
Faux and Venetian Finishes – Add elegance and texture to that special room. Finishes like Venetian plasters and faux painting come in a rainbow of colors that will create a unique appearance to show off the cultivated beauty of your room.
Wholesale Flooring – A#1 provides pricing on all flooring.
CONTACT US today at 949-489-1929 for a free estimate for our quality construction services in the Orange County, California area.
Contractors License # 966919
A#1 Emergency Service proudly offers residential and commercial construction services to all of Orange County, California including Capistrano Beach, Dana Point, San Clemente, Laguna Beach, Aliso Viejo, Lake Forest, and Newport Beach areas.