Trust A#1 Emergency Service With Your Commercial Restoration Needs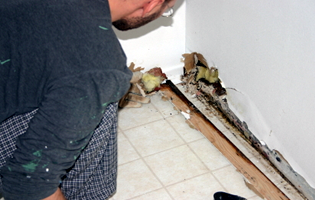 When you invest in a commercial property, you should always hire a professional commercial property surveyor to value the property and ensure that you don't pay too much for it. They will take into account any repairs or replacements you would need to do in their valuation which allows you to decide your budget. This way, you're expecting all of the repairs you will need to make. This could mean fixing a leaky pipe or getting Wilson Roofing to replace your entire roof — either way, you know what to budget for. If you don't get the property valued, you might find yourself paying a lot of money for a property that you need to put even more money into.
With this being said, no matter how hard you plan, emergencies are never convenient for your property and are bound to happen. When an emergency occurs and you need professional commercial restoration services in your business, it's time to call the reliable, experienced and affordable professionals at A#1 Emergency Service.
We provide professional commercial restoration services to help your business get going and in back front of your customers, partners, and employees. We are here to help your business operating again and restore your office or commercial building in often less time than you'd expect.
Commercial Restoration Services
We offer a variety of emergency restoration services to improve your commercial property including:
Fire Damage Restoration – Has your commercial property experienced any fire damage? Our staff will come to your office and restore the damage caused by the fire, help clean the mess and even get rid of smoke residue and lingering smell.
Water Damage Restoration – If a roof leaked and you needed to get a Roof Restoration Canberra company to repair it or if a pipe burst, cleaning up the water and repairing the damage and restoring your office space needs to happen right away. In order to mitigate water damage, we will be on site within hours and will be with you through the entire water damage restoration process.
Our Philosophy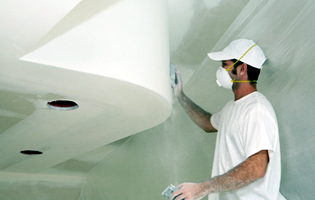 A#1 Emergency Service is there to protect the integrity of your commercial space in the event of needing water damage emergency services or other commercial restoration needs. We follow strict service response guidelines to ensure we do our job to protect your property. Within an hour of receiving a service request, we will be on the phone with you to arrange for service. You will know when we are on our way, and what we will do when we get there.
Within 4 hours of loss notification, we will be on-site to start mitigation services. We know the key to reducing damage and saving you money is responding quickly to your water or fire damage. Then, within 8 hours of on-site arrival, we will provide you with a verbal briefing of the scope of the project, so you know what needs to be done to make your commercial space look like new.
Call A#1 Emergency Service At 949-489-1929 Today!
A#1 Emergency Service proudly offers professional commercial fire, water, and mold restoration to all of Orange County, California, including: Capistrano Beach, Dana Point, San Clemente, Laguna Beach, Aliso Viejo, Lake Forest, and Newport Beach areas.