Most Reliable Home Plumbing Repair by A#1
As soon as you suspect a leak or blockage in the pipe, calling home plumbing services is the best course of action. High-quality service can save you a great deal of time and money.
Consider the amount of money you pay for water that goes to waste. And most often, small plumbing disturbances in the bathroom or kitchen can cost you your precious time. The worse thing is that these simple inconveniences may be rooting from a bigger issue.
Our advice is to call our 24/7 emergency plumbing hotline, immediately, before the damage progresses. A#1 Emergency Service will send a team of expert plumbers to rescue your plumbing system.
Common Home Plumbing Issues
Damages can happen anytime. Sometimes, even the most stable system can get into trouble due to many factors. The most common problems home plumbing encounters include:
Faucet that drips non-stop
Low water pressure
Damaged pipe
Damage in your sewer line
Toilet flush malfunction
Slab leak
Clogged or slow drains
Problem with water heater
Leaky septic tank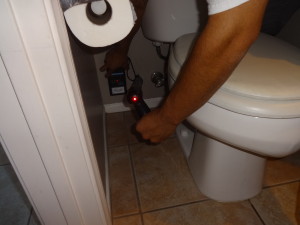 Using a wrench, some of these can be easily resolved. Others need professional care. This applies especially when there's a need reconstruct or install new pipes.
A#1 Services
Our services are in demand we are more than just a restoration company. We make sure that our customers are 100% satisfied with our services.
We cover all types of plumbing issues. Our years of service in the industry have familiarized us with simple to complex plumbing damages.
Our trained plumbing experts make sure no stones are left unturned. We perform a thorough inspection to identify damaged parts. Then we determine whether a simple repair would do or replacement is needed.
We are also proud with our 24/7 emergency response system, which has saved hundreds of homes. Contact us for urgent issues and we can be at your location within an hour.
We also work with all commercial and homeowners insurance companies. We will provide you all the documents you need to help with your insurance claims.

Call Today for a Quote
A#1 Emergency Service has been in the restoration industry for a long time servicing all cities in Orange County. We welcome commercial and residential clients. Call us today for a quote! We will provide you all the information you need on our plumbing repairs and other services.